Richard P. Gangwisch, D.D.S., M.A.G.D., A.B.G.D.
Board Certified General Dentist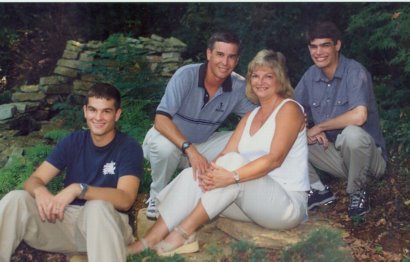 Dr. Gangwisch earned his Doctor of Dental Surgery degree from Ohio State University in 1977. He was a dental officer in the United States Navy for two years after graduation, and opened his practice of general and family dentistry in Lilburn, GA in 1979. He served as a part-time clinical instructor of operative dentistry at Emory University's School of Dentistry from 1979-1988. He received his fellowship from the Academy of General Dentistry in 1991. He has volunteered his time at the Ben Massell Dental Clinic for indigent care since 1983. In 2002, Dr. Gangwisch earned a Mastership from the Academy of General Dentistry. This award is earned by completing over 600 hours of continuing education in the various disciplines of dentistry. In 2007, Dr. Gangwisch attained board certification from the American Board of General Dentistry. This award is earned by taking written and oral examinations and presenting actual cases performed to exhibit proficiency in all aspects of dentistry. Board certification is an award that has been bestowed on relatively few general dentists.

Dr. Gangwisch has been married to the former Lori Hanna since 1977. They have two sons, Jason, born in 1981 and Steven, born in 1984. Dr. Gangwisch spends his free time coaching youth baseball and playing tennis.
John D. Hulsey, D.M.D.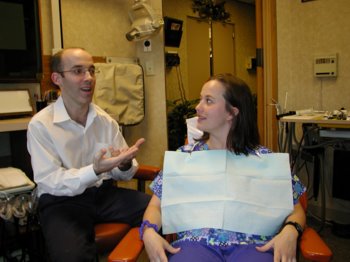 Dr. Hulsey earned his Doctor of Dental Medicine degree in 1994 from the Medical University of South Carolina in Charleston. He then completed a hospital-based general practice dental residency in 1995 at East Carolina University in Greeneville, North Carolina.

He is a member of the Academy of General Dentistry, and is currently working toward a Fellowship award from that association. He has also been a regular volunteer of his dental services at the Ben Massell Dental Clinic for indigent care since 2004.

Dr. Hulsey grew up in the Lawrenceville and Lilburn area, and continues to live there presently. He has been with Lilburn Dental Group, L.L.C. since 1996.

In his spare time, he enjoys playing bluegrass music, bike riding, and fishing.

include ('inc/sidebar.inc'); ?>